On Monday, May 16, 2022, the City of Mary Esther's Local Planning Agency unanimously approved a preliminary development order for a 206-unit apartment complex located on the back side of the Santa Rosa Mall.
This is the proposed Phase 2 of the Renaissance Santa Rosa Apartment complex.
Phase 1 was complete last year in the old Belk section of the mall.
On March 25, 2022, Renaissance Mary Esther II, LLC and Rea Ventures Group, LLC submitted an application to the City of Mary Esther to construct the second phase of the Renaissance apartments.
The project involves 8.25 acres on the east side of Phase 1, that stretches from Page Bacon Road to Dillards.
This means that the current section of the Santa Rosa Mall that this project would encompass would be redeveloped in order to accommodate the new apartments. According to the Northwest Florida Daily News, the area that would be redeveloped includes roughly 30 commercial spaces.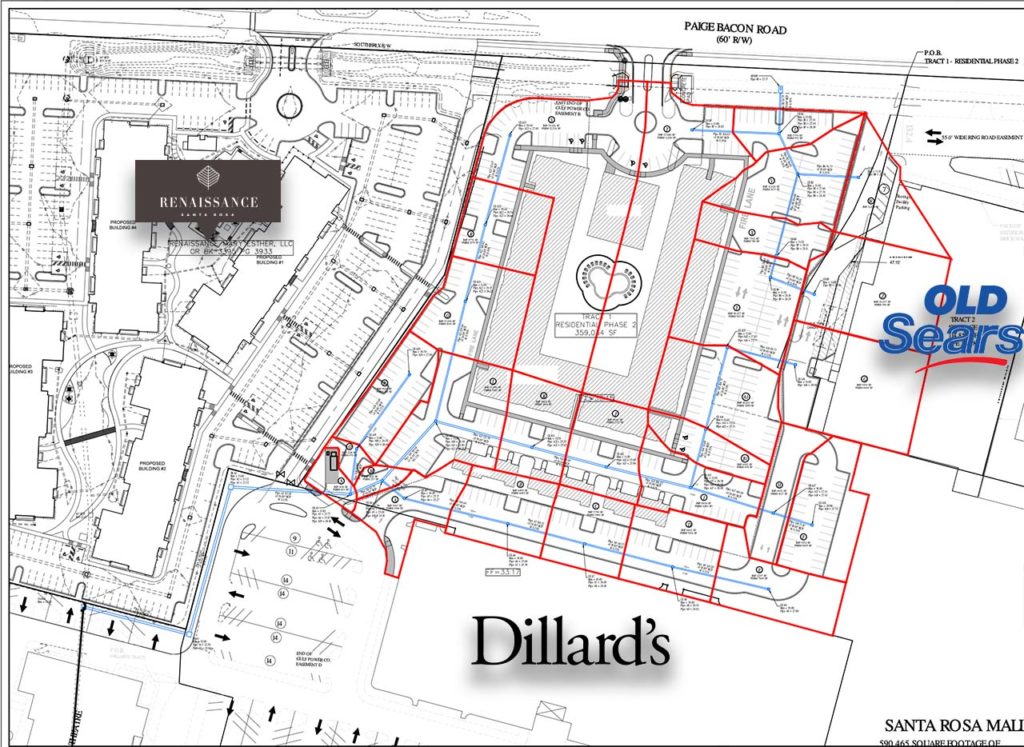 According to city documents, the main U-shaped building will be comprised of 197 units while 3 carriage houses will be comprised of 9 units total.
Additionally, it will have a swimming pool and club house.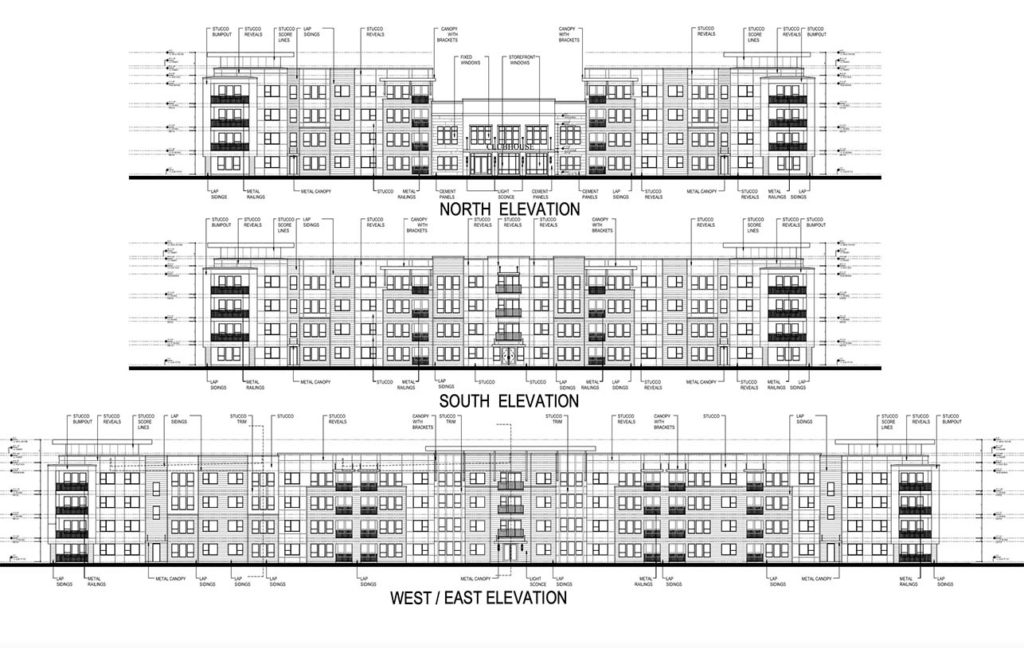 Because the project meets the threshold for a major development, it must have the approval of the City Local Planning Agency (LPA) and City Council.
Before it reaches the approval step, the Technical Review Committee (TRC) first reviews the preliminary development order submittal for compliance and makes a recommendation to the LPA.
Now that it has gotten the needed approval as of Monday night, the LPA's recommendation will go before the City Council at a second public hearing to determine whether the project should be granted a preliminary development order.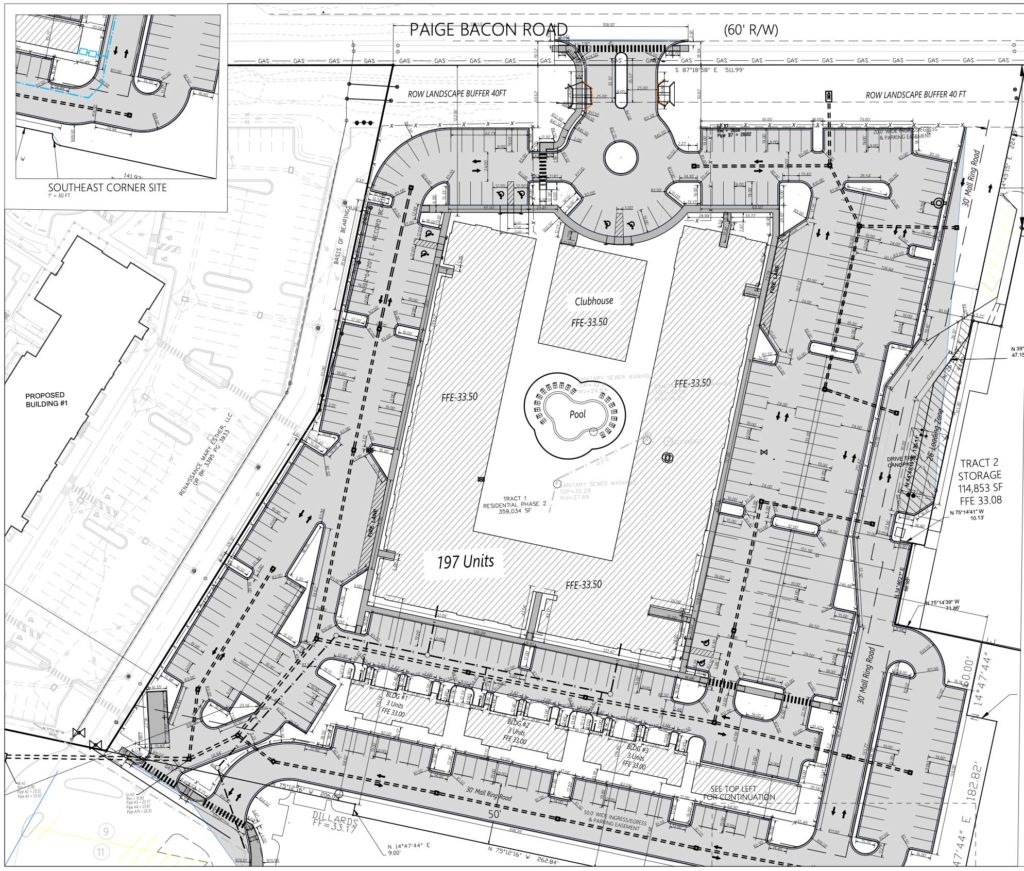 If a preliminary development order is granted by the City Council, the developers will move forward with 100% design plans and submit the plans to the City in order to obtain a final development order.
Once a final development order has been obtained, the developer has 12 months to obtain the necessary construction permits, according to the city.
Fun Fact: The City of Mary Esther's LPA is made up entirely of city council members.
Technical Aspects
Project Area: 8.25 acres
Units: 206
Buildings: 1 main, 3 carriage houses, 1 clubhouse, 1 swimming pool, 1 accessory
58,010 square feet. Main building is 4 stories. Carriage houses are 2 stories.
Currently, Renaissance at Santa Rosa offers 1, 2 and 3 bedroom apartments for rent. Each apartment ranges from 602 ($1,885/mo) to 1,431 square feet ($2,729/mo).
If Phase 2 of the Renaissance Santa Rosa Apartment complex proceeds, permitting revenue to the City from the project is estimated to be $596,162.54. Water/sewer usage revenue is estimated at $179,679.00 annually, with property taxes estimated at $138,000.00 annually.
Looking ahead: The LPA's recommendation will go before the city council on June 6th for final consideration.