Believe it or not, Okaloosa County is home to a growing and diverse group of manufacturers.
According to One Okaloosa EDC, the county is home to 224 manufacturing businesses that employ more than 3,338 individuals locally.
To recognize and celebrate these businesses, the Board of County Commissioners proclaimed October 2021 as "Manufacturing Appreciation Month" in Okaloosa County.
One Okaloosa EDC (Economic Development Council) is the county's primary economic development organization. They are tasked with improving the area's economy through the attraction and retention of new, diversified employment opportunities and capital investments.
The Okaloosa EDC was established over 30 years ago, and serves as a non-profit public/private partnership.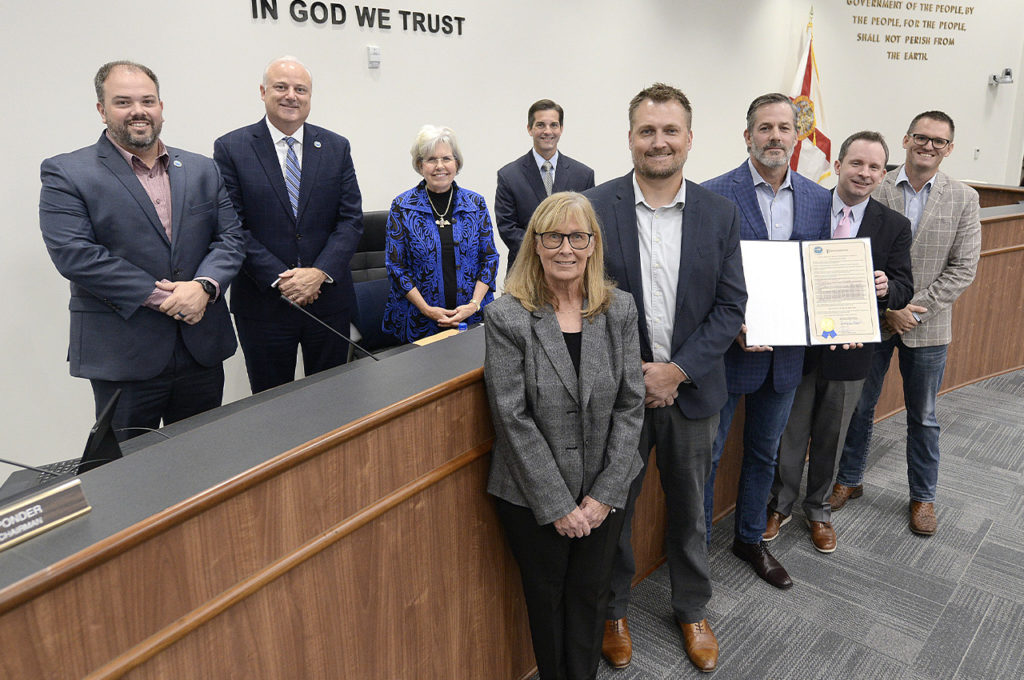 "Every time people hear that number [224], they think, "Where are they?",' joked Nathan Sparks, One Okaloosa Director. "Well, they're all over the place, from Baker all the way down to the coast, and we couldn't be more proud of the work that they do on a day-to-day basis."
One of the manufacturers highlighted Tuesday morning was

MAG Aerospace

who was a Silver Award Winner of the prestigious 2021 Florida Sterling Manufacturing Business Excellence (SMBE) Award.
Back in June, the Commissioners granted a 10-year property tax exemption (EDATE) to Dunkin' Donuts in an effort to bring the donut-maker's new distribution center to Crestview.
Project Dunk will build a new 24,500 sq.ft. food manufacturing facility on Adora Teal Way in Crestview, FL., with the final goal of creating 60+ jobs.
According to Sparks, the closing on the property is set to be complete next week.
"These are companies that are doing very innovative things right here in our community and they are to be celebrated," continued Sparks. "It is an opportunity for us to celebrate companies like these and emphasize the important work that's being done to train the workforce of tomorrow, with respect to manufacturing."