Many of us know and love Everkrisp, an awesome quick-service restaurant in Destin offering delicious farm-fresh food. But in case you missed it, they just recently rolled out a new meal prep service! That's right, you can now order delicious prepared meals from Everkrisp to keep in your fridge and eat as you like throughout the week.
This service will be super helpful for busy people on the go and even those that just want to eat a bit healthier! Additionally, the macronutrients are listed on the meals you order, so if you track your calories and macros, this might be a super convenient option for you!
I asked co-owner, Brendan McMahon, a few questions about the new meal prep service and I'm excited to share. There are a ton of awesome aspects to this service and you can expect to see more exciting things from the Everkrisp meal prep service in the future.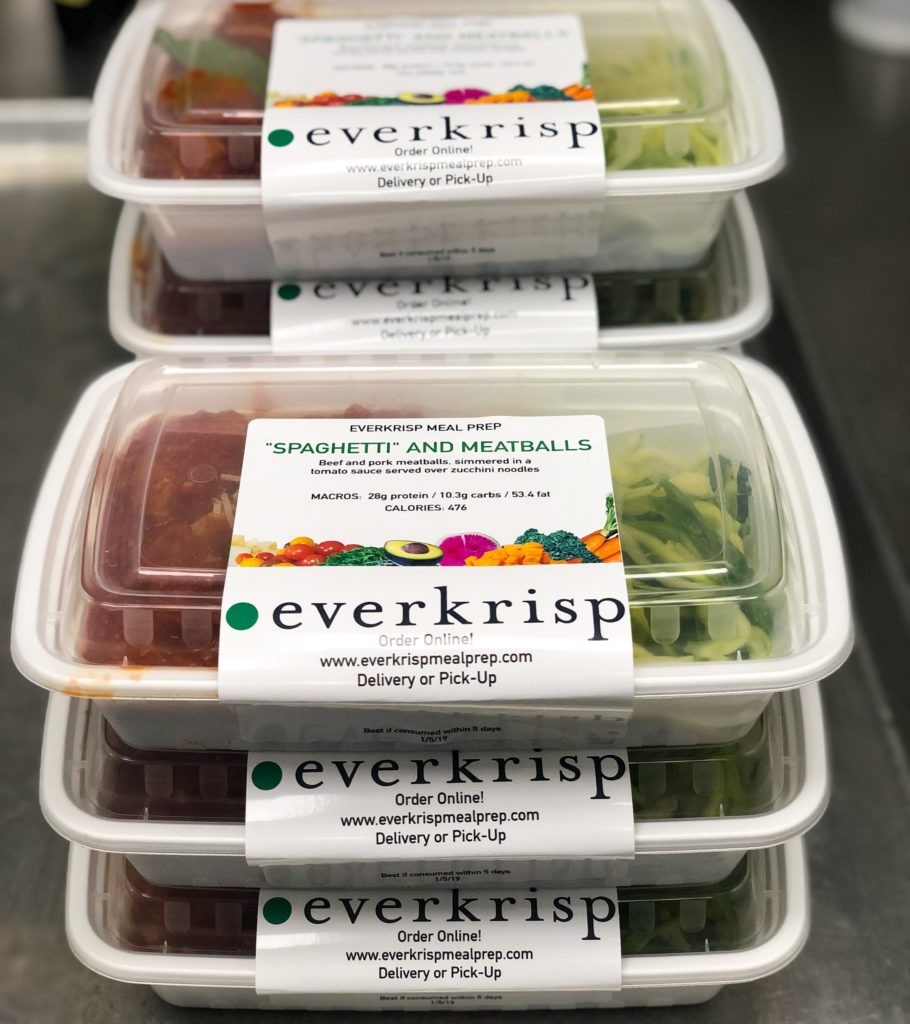 Why Add Prepared Meals?
When I asked Everkrisp co-owner, Brendan McMahon, why they decided to start offering prepared meals, here's what he said!
"The desire to add the meal prep service was twofold. 1) It gives us an opportunity to do more and have some fun at Everkrisp. I believe that you have to be constantly evolving as a business and business owner in order to feel fulfilled. We added wraps and sandwiches late summer and that has opened us up to a lot more people and allowed us to try out some different things. 2) This is where the industry is going. Whether it be Postmates, Uber eats, take out, or meal prep, a larger percentage of product sold at any restaurant is being consumed at home and that number is only going to go up for the foreseeable future. We are kind of the perfect business for adding it as well. It fits in with our "fast" and healthy concept."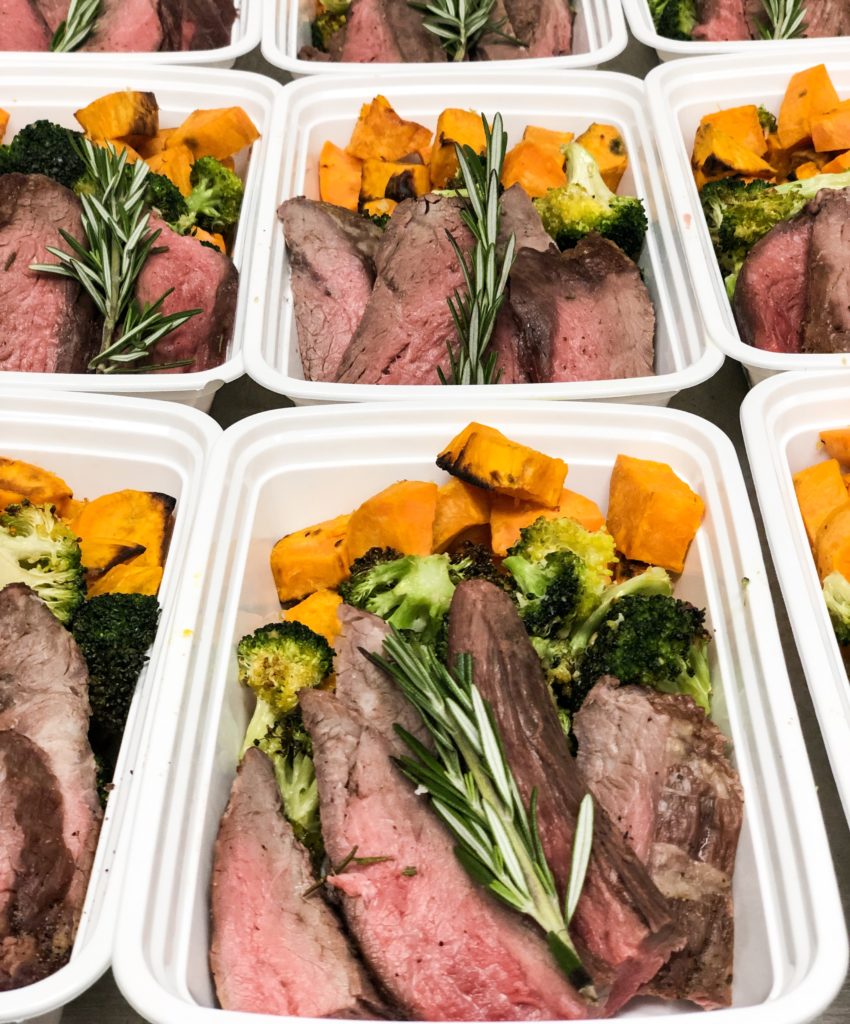 How to Order
Ordering your meals for pickup is super simple. All you have to do is visit the Everkrisp Meal Prep website and place your order. You must order by 3pm on Thursday for Sunday pickup/delivery and you must order by 3pm on Monday for Wednesday pickup/delivery. The service is offered every week, but they are hoping to add "ala carte" items in the near future, so that you can pick up a prepared meal anytime you visit Everkrisp.
Pickup & Delivery
The meals are available for pickup at both (Destin and Grand Boulevard) locations or delivery on Sunday and Wednesday, depending on when you ordered. Here's what you need to know:
Pickup is between 3pm and 9pm (closing) on both days. Delivery will also be after 3pm.
If you opt for delivery instead of pickup, you'll be charged a one-time fee of $15 for a cooler to leave at your home.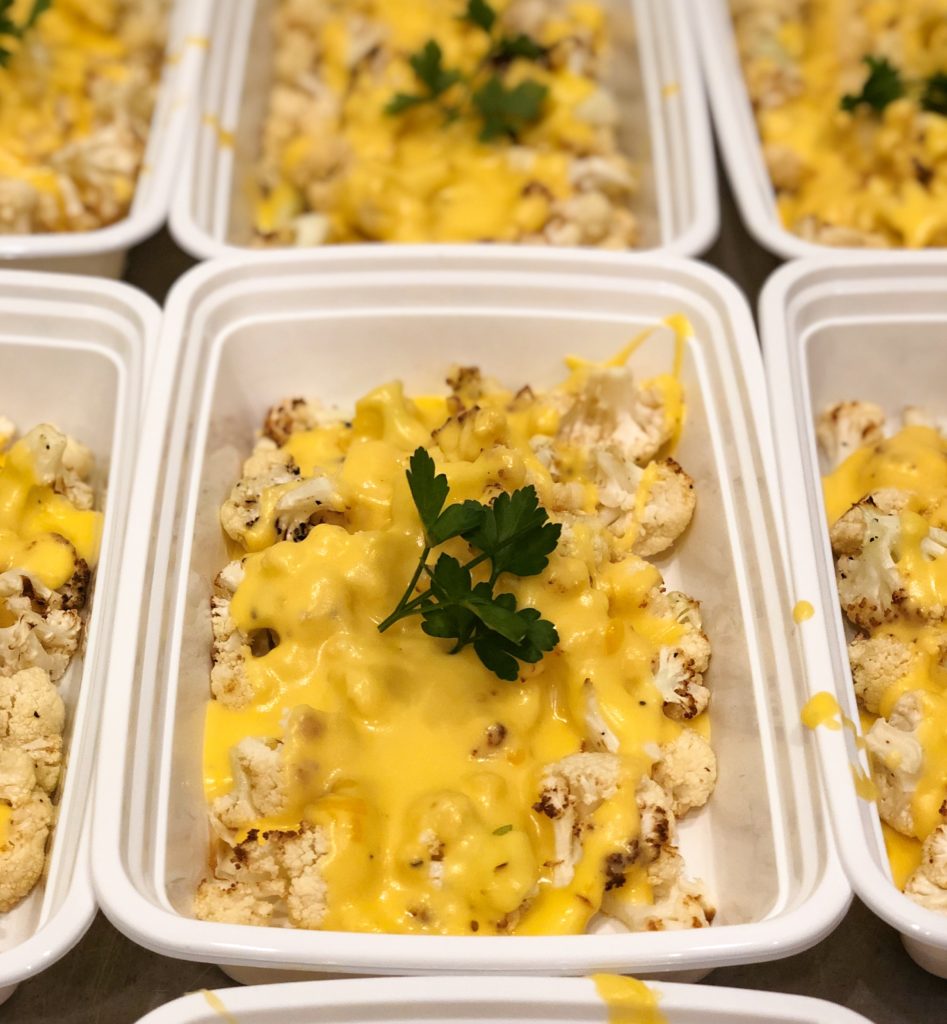 Customer's Current Favorites
Crustless Quiche
Thai Peanut Chicken
Flank Steak
What can we expect to see in the near future?
Ala Carte items available for pickup anytime you visit Everkrisp
A "build your own meal" option
More Keto-friendly menu items
Menu items suitable for people on Elimination diets
---
I don't know about you, but I am super pumped to try out this meal prep service from Everkrisp! As a Vegetarian, I love eating at Everkrisp because I can get any of the salads or bowls with Tempeh instead of meat. While there aren't many items that are classified as strictly Vegetarian right now, Brendan assured me that you can order any of the grain bowls and make them Vegetarian. The Cauliflower Mac N Cheese is also Vegetarian and Keto!
Additionally, they truly want to make this service available for anyone with dietary restrictions. When you add a menu item to your cart, you'll have the option to note what you need changed to make the meal right for your needs. Whether you need the meal to be low-carb, gluten free, or Vegetarian, they want to help!